Are you curious who exactly is following your LinkedIn company page? Well, stop wondering and start seeing who your exact followers are by simply doing the following steps:
Log-in to LinkedIn
Go to your company page, under the admin view, click "analytics" and then "followers"
Scroll down and view your followers and the month/year they followed your page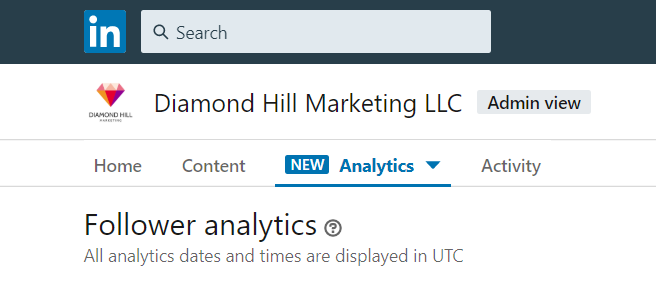 This is a major advantage for LinkedIn company page admins and something I've personally wanted for a very LONG time.
Why is it important to know who your LinkedIn followers are?
Gives you insight on who your actual audience is on LinkedIn — perhaps it's different than you thought
Allows you to contact your followers on different channels and take the conversation offline — your sales reps might have an easier time closing a sale if they invite your followers to connect on LinkedIn and then start the conversation that way
Great way to add more high quality contacts to your email marketing list
Allows you to potentially refine your post content based on who the majority of your followers are
Let's you see which employees from your company aren't already following the page and is a great way to remind employees to do so
While it's great to finally have this feature on LinkedIn, there is still a major drawback. Unfortunately, there currently is no way to export your followers from LinkedIn. For now, admins will have to manually copy/paste the followers if they want to view who their followers are on one page.
If you find yourself struggling to find the time to manage your company's social media channels or just don't have the right expertise to know if it's working or not, please contact Michelle here.